Are you interested in knowing what we do and, especially, how we do it? We have specialised in flavourings and additional ingredients for over 20 years. We use our entire product range to create unique flavour profiles to give our clients an edge in the market.
Besides being a supplier, we also act as a sparring partner for our clients. We enthusiastically contribute ideas towards developing, or further developing food concepts, from creating a unique flavour profile to creating a cost-efficient composition of ingredients. We are also happy to act as troubleshooters for complex process issues and advise on legislation and regulations.
At Timmers Food Creations, we are committed to quality. That is why we are ISO 22000 and SKAL certified, thus guaranteeing the high quality of all our flavourings and ingredients.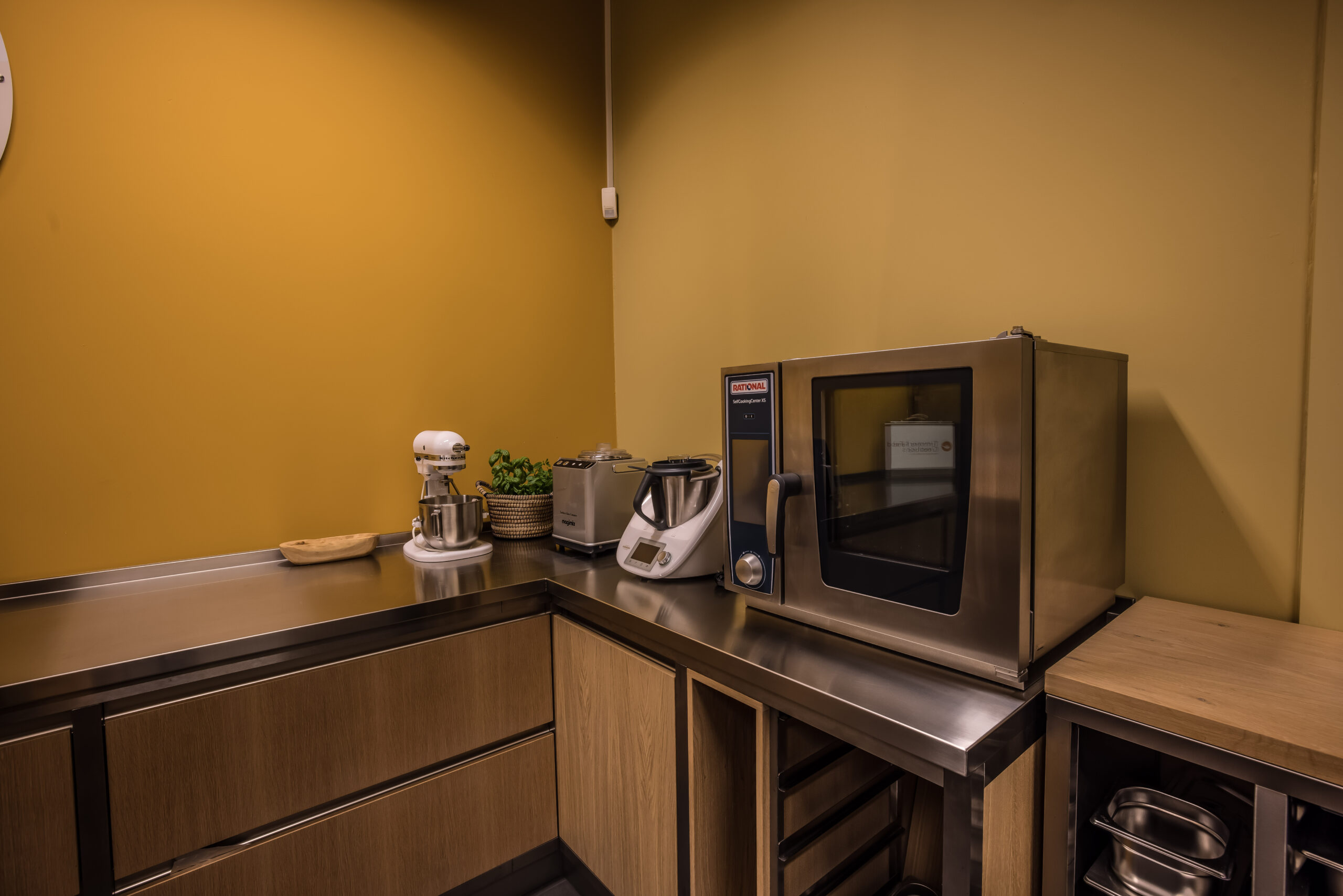 In-house research
and development
In our Deventer office we have a test kitchen. Here we research and develop innovative solutions with our clients, testing and tasting until we reach the desired result. Your unique formula will be developed at our kitchen table.
Are you interested to know more about our in-house research? Read more about the test kitchen Or would you prefer to make an appointment now?
Our clients experience the cooperation as familiar and yet surprising. This applies not only to the flavour profiles we create but also to how we do that. Working with us creates a product experience that is surprising, but so well-tailored that it is familiar.
The initial cooperation with Timmers Food Creations gives clients a taste for more. Clients who have been with us from day one, still enjoy working with us. Our secret? We believe professional service and a personal approach go hand in hand. 
The relationship with our clients is sustainable and based on mutual curiosity. We are curious about their ideas; they are curious about our latest developments and product innovations.
Would you like to develop an innovative food concept? Or perhaps you have an urgent production issue leading to an end product that is no longer what you wanted? Then we would like to invite you to visit our test kitchen to explore the possibilities together.