The food market is constantly changing and trends follow each other in rapid succession. Consumer demand changes, new suppliers appear, and remaining distinctive is a constant challenge. A challenge we would be happy to take on with you.
There is only one way to keep standing out in a crowded market: to have a distinctive product. Creating a unique formula stands or falls with the full flavour profile. A good base note is enhanced with a good middle note and completed with the right top note.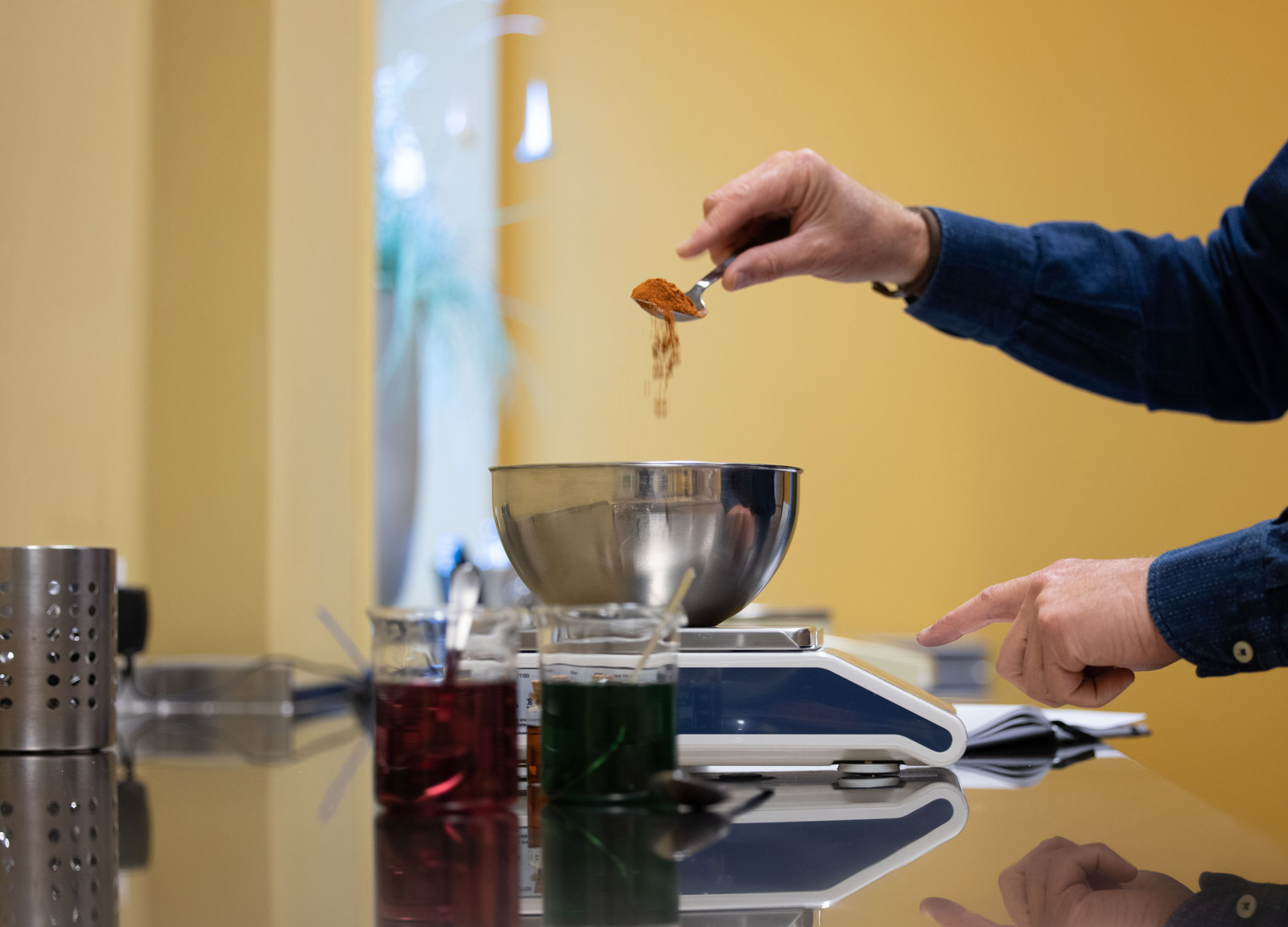 Your product
in our hands
As a food manufacturer, you face various challenges which also present opportunities. Converting challenges to opportunities calls for an experienced partner who will work with you to find solutions. We have been helping our clients lead the market for over twenty years. We have learned a great deal in the process and would be happy to use our knowledge to help you.
We give advice on: