Concept development in the food industry
Would you like to create your own food concept but need help to develop a unique and successful product? Since 2000, we have been helping our clients develop innovative formulas that help them stand out in the food industry.
Standing out with a unique product
As a manufacturer, you operate in a dynamic and competitive market, where the rule is that to stand still is to go backwards. Trends follow each other in rapid succession and consumer expectations only increase. Competitors are not standing still either and you have to keep up with them in terms of price. What makes a product stand out in this crowded market? There is only one answer to that: a distinctive concept.
Productdevelopment in the food sector
In our test kitchen, we develop and research new concepts for food products in-house. We are driven by genuine interest and an urge to surprise our clients.
We preferably create new formulas together with you, selecting, mixing and tasting ingredients, while enjoying a good cup of coffee, until the best formula emerges.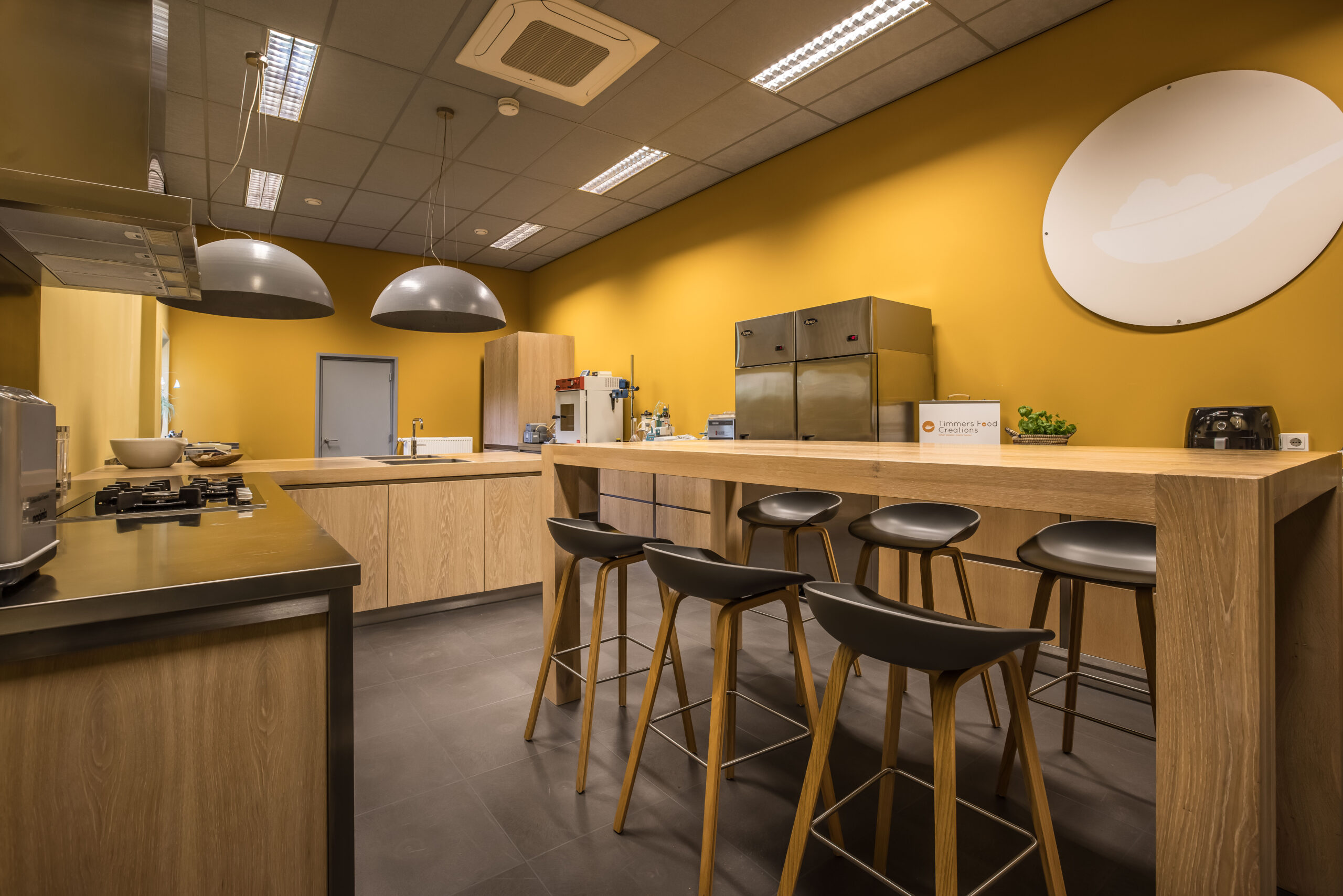 Specialist in product development
For more than 20 years, we have been creating unique flavour profiles for our clients, enabling them to anticipate trends and giving them an edge in the market. We do this using a wide range of ingredients and extensive knowledge of food.
These food concepts were developed by us
Our clients operate in a dynamic and competitive market that constantly challenges them to keep innovating. A challenge we take on together with great enthusiasm. In recent years we have developed various concepts including, in particular, several vegan products such as ice cream, a hamburger mix and cheese biscuits.
Like to take on the challenge together?
Converting a trend to a successful product requires an experienced partner who will work with you to find solutions. Are you interested to hear about our latest creations? We would be happy to visit you to show you some of our recently developed concepts. The proof of the pudding is in the eating, after all.